About Me Heather Luna-Rose, Executive Director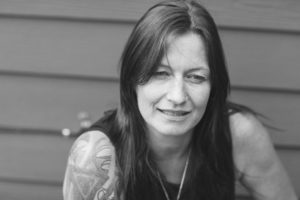 Unpaid in this full-time mission, I work tirelessly to self-fund  Luna-Rose Prisoner Support,  continuing on determination, tenacity and commitment to uphold the dignity of all and to not let people walk the darkest road of their lives alone.
I draw on on multiple approaches and experience in crisis counselling : Do No Harm humanitarian framework; trauma-informed ethics; 12-step recovery tools; critical pedagogy; non-violence & peace-building; meditation and mindfulness; cognitive-behavioural tools; radical compassion; laughter and play.
Education: BA in Psychology & Women's Studies, Simon Fraser University; M .Ed, University of Victoria and a Post-Grad Certificate in Humanitarian Action & Conflict, Oxford Brookes University, UK. Diploma in Sexual Assault & Crisis Line Training, Vancouver, BC.
Interests: cognitive neuroscience, sociolinguistics, moral philosophy, ethics, metaphor & memoir. I love planting seeds, open skies and riding a motorbike; wordplay and genderplay. I am fierce in my practice of building resilience, healing, and transformation through safe, sane, consensual, human engagement.
A survivor of many forms of violence and debilitating ptsd, I have spent my adult life working to heal myself and to support other marginalized and broken people. I draw on the healing and hope that we can bring to each other as compassionate, authentic witnesses to each others' stories. Freedom is available to each of us —  in our mindful and heart-centred responses to each other. No matter who we are, what we've come from, we can all transform our selves, our attitudes and our world through loving kindness and actions in service to fundamental human dignity.
Books: "Unforgotten: Finding Hope in Bangkok Prisons." September 2105 – available Amazon & Kindle.
Contact me: To book me to speak at your school, organization or book club or for enquiries.